For the last 30 years, Emmett Eye Center has strived to help others see better and their highly trained staff make you feel like part of the Emmett Eye Center family. 
The staff at Emmett Eye Center demonstrates superior service and a genuine concern and friendship for each patient.  The goal is to provide legendary service to every single patient, every time. 
Emmett Eye Center is equipped with the most advanced ophthalmological equipment available and provides full-service comprehensive eye care.
Emmett Eye Center is the premier eye care facility in Gem County.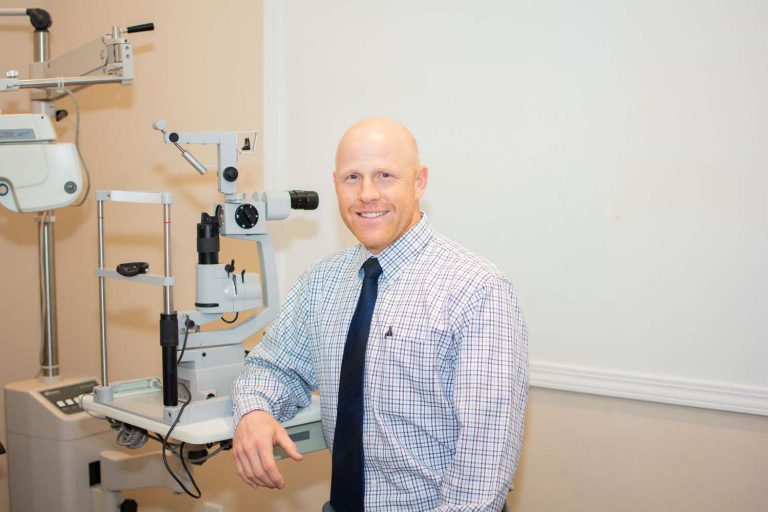 Trenton G. Warner O.D., Diplomate American Board of Optometry
Dr. Trent Warner was raised on a small farm near Glenns Ferry, Idaho and received his Bachelor of Science degree from Brigham Young University-Idaho. He earned his Doctor of Optometry degree from the Southern California College of Optometry, where he was recognized for excellence in clinical research and management of ocular disease. He was also the recipient of the Naval Health Professions Scholarship. 
Dr. Warner served three years as a United States Naval Officer in the Medical Service Corps at Great Lakes Naval Station, IL, where he was awarded the Navy and Marine Corps Achievement Medal for his superior performance as an optometrist. At that time Dr. Warner also served as an Adjunct Clinical Professor for Illinois College of Optometry, where he instructed 4th year optometry students in clinical care. 
After his military service, Dr. Warner accepted a position in Prescott, Arizona, at a large ophthalmology surgery center and glaucoma practice, where he co-managed hundreds of cataract, LASIK, and glaucoma surgeries. He then joined Dr. Woodward in the fall of 2011. 
In March of 2013, Dr. Warner became one of, then, only five board certified optometrists by the American Board of Optometry, in the state of Idaho, earning the status of Diplomat. Dr. Warner enjoys providing eye care for all age groups and is also fluent in Spanish. He is an active member of the Idaho Optometric Physicians and American Optometric Association. Dr. Trent Warner and his wife Ciara have a blended family with 9 children. They enjoy spending time together working on the family ranch, riding horses,  participating in church activities, gardening, hunting, fishing, 4-H, and sports.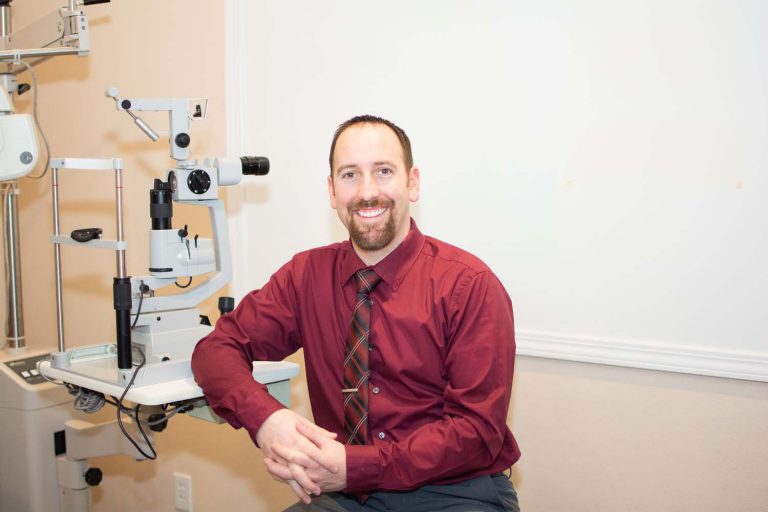 Dr. Kendon Seamons earned his Bachelor of Science degree from Brigham Young University-Idaho and his Doctor of Optometry from Midwestern University Arizona College of Optometry. In 2018 he joined Dr. Warner at Emmett Eye Center and has since loved getting to know and become part of the community. He has a passion for eyecare and constantly strives to better serve his patients.
His previous experience includes a group OD/OMD practice in Franklin, Tennessee where he focused on pre and post-operative care for refractive and cataract surgery. He also worked at the Indian Health Services in Bethel, Alaska and surrounding villages where his emphasis was in ocular disease and trauma. 
Dr. Seamons has always been inspired to make the world a better place near and far, and has used his expertise to provide eyecare to many under-served communities. He has collaborated with various Lions and Rotary club chapters to combine efforts with SVOSH International, DOCARE International, and FUDEM to both lead and participate in mission trips throughout the Americas: Mexico, Haiti, Guatemala and El Salvador.
Growing up on a farm in Malad, Idaho instilled a passion and appreciation for agriculture and the outdoors as he participated in 4-H, FFA, local church organizations, wrestling, rodeo, and auto mechanics. He now enjoys spending time with his wife and 5 children and looks forward to many new adventures on this side of the state.
We are a team of dedicated professionals, ready to do what ever it takes to help you with your eye care needs.